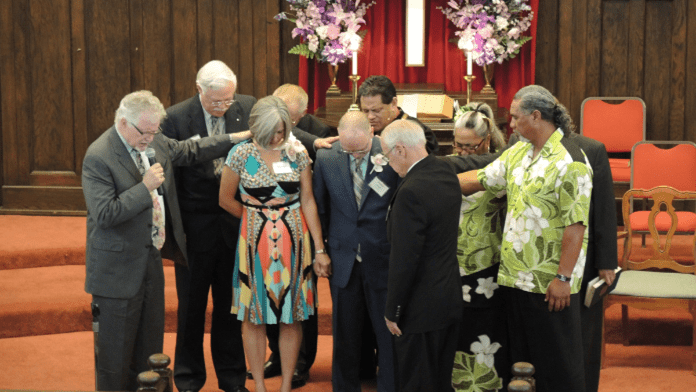 At the end of 2012 and into the beginning of 2013, after ten years of fruitful ministry, growing fellowship and meaningful outreach, our time at our previous church was coming to a rather unexpected end. I was the worship leader and the Associate Pastor for a small but growing congregation near what was then Qualcomm Stadium, and when it became clear that a change was coming, Rhonda and I found ourselves in a rather anxious state of Limbo. We knew it was time to move on, but we had no clear sense of where God was moving us to.
As we began to pray and explore options, the opportunity to interview for the pastorate at a church north of LA, in Agoura Hills, presented itself. At first, this seemed like an ideal possibility, as Agoura Hills is just twenty minutes south of Ventura, where Rhonda and I grew up, and where much of our family still lives. However, after dinner and a question-and-answer time with the church's leadership and their spouses, it became clear to them – and later to us – that after twenty years in the area, we were not ready to sever our San Diego roots.
During this time of searching and uncertainty, I was driving with my good friend, Don Brennan, through La Mesa and we happened to pass by Central Congregational Church. Though I had certainly driven by the church multiple times, I had never noticed it. Don had recently installed a new sound system for CCC, and knowing both the church's situation and ours, casually mentioned, You should be the pastor of that church.